About Us
NE Video Films ( wedding Division) is a boutique wedding videography company servicing Hartford,CT, New York, and Boston, but available for hire worldwide. NE Video Films has uniquely situated itself as a progressive and alternative wedding video company in the Tri-State area. The NE Video Film team is made up of a small, tight group of video professionals that are committed to crafting unique videos for their couples. Over 10 years and a few hundred weddings later, NE Video Film's network has grown into a small collective of artists, who all share a common passion for creating high quality, highly diverse wedding videos.
Personal Info
1-860-281-3124
1-860-977-4779
Serving the Tri-State area
Wedding Videography Packages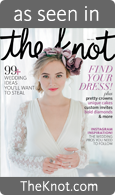 Besides our standard packages outlined below, we also offer  custom designed packages to meet the individual needs  of our clients. Please e-mail us or call us. We look forward to scheduling a free wedding consultation for you to view a full wedding video in High Definition, evaluate your options and design a package that is perfect for you.
Silver

 Gold
           Platinum
Quick tip!
Most packages come with one videographer and multiple cameras.  We generally will place one camera on a tripod during the ceremony and reception main events and then splice that footage with our handheld camera footage so that you have multiple angles.
If the bride and groom are going to be in separate locations before the wedding, or if you're looking for extra coverage, then our gold package is the way to go.  It includes two videographers with multiple camera angles for optimal coverage!
Contact
        For more information on services and packages, please leave your email and a brief comment and we will get back to you at our earliest convenience
posted 4/12/2016
BOOK N E VIDEO!!! My husband and I booked this team to video our wedding on 3/19/2016. They showed up early, they were dressed professionally, and did not miss a beat!!! In LESS THAN two weeks we had a trailer for Facebook and our long film DVD copies! I have co workers that paid TWICE and TRIPLE what we did!! Who ever thought my favorite movie in the world....would be our own! THANK YOU N E VIDEO!!!
Click the link below to see the quality of our trailer!!! 
https://youtu.be/90GNOgNo1KI
Good luck wedding planning! With N E VIDEO you will have one less worry! XO
~Mrs. Pinnock